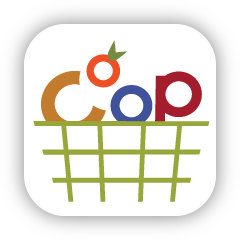 Privacy Policy
The Park Slope Food Coop app avoids collecting personal data and anonymizes the data it must collect. Specifically:
Your member number and work slot are kept on your device. This data can be deleted within the app and is erased when the app is uninstalled.
Your notification settings must be sent to a server and saved in a database in order to provide the service. However, the identifier used to associate them with your copy of the app is a random number, so nobody can tell who has which settings.
Requests for data such as the produce list and gazette list are sent to a server but include no personal information and are not logged.
The app includes no tracking or analytics software.
If you have questions, tap "Give Feedback" under "About" on the home tab.